Company profile
---
The company focuses on the integration of cutting-edge security solutions for mission-critical facilities, particularly in critical infrastructure, all types of industries and nuclear energy production.
The company provides comprehensive services starting from security analysis, which provide information for the design of an effective security system, type and distribution of detection and delay elements, and their overall cost-effectiveness.
All degrees of design documentations are elaborated based on a security analysis or customer requirements. These start from the design for a building permit and end with the as-fitted documentation. The implementation project may be developed for more complex projects.
EBIS supplies integrated systems, particularly Intruder Alarm Systems, CCTV Systems, Access Control Systems, Fire Alarm Systems and other low-voltage systems.
Since the company puts a strong emphasis on customer-tailored solutions, the Research and Development (R&D) of unique solutions are an integral part of the business.
The company attaches great importance to the detailed and comprehensive testing of the supplied systems.
Support and maintenance, which is provided by fully-qualified personnel, is provided based on 24/7 service level agreements (SLAs).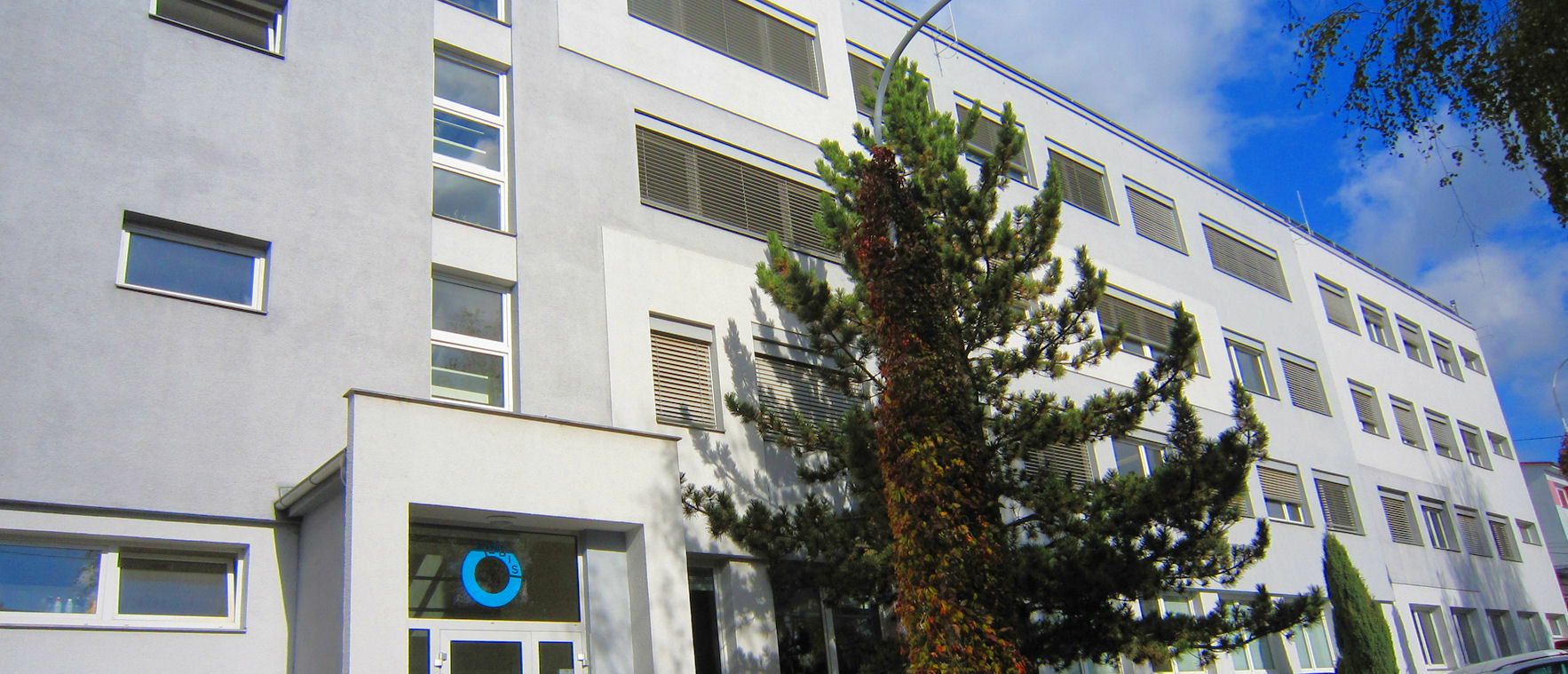 ---
History
The company was established in 1992. The company's original core staff comprised of foremost experts from the Research Centre of the Dukovany Nuclear Power Plant who have been dealing with all security aspects in nuclear power plants and nuclear materials since 1981. From the very beginning of its existence until the present, the company has been committed to comprehensive services including security systems for facilities with mission-critical security demands.
---
Company background
The most important element that assures company stability is the highly qualified and specialized staff.
Since 2003, the company's headquarters have been situated in newly rebuilt premises of its own. The premises were rebuilt to cope with the requirements and demands resulting from the company's commitment to providing top quality products and services that meet the needs of clients and customers. The premises consist of offices, production workshops, storage areas, showrooms and training facilities.
The company has introduced an effective information system tailored not only for standard office work but also for demanding design engineering tasks or for the model testing of the systems supplied by the company.
In order to secure the top quality and fast processing of our contracts, we invest considerable funds into the professional growth of our staff, as well as the instrumentation and technology.